QUALITY AND COMPETENCE
              this is the motto of our business and the key to the success of all our partners. We hope that our business together will be interesting and beneficial to both sides. You will benefit from our long experience, a strong team and tremendous technological and production capabilities for metalworking, welding of structures and end products and corrosion protection – hot-dip galvanising and powder coating.
The METALTECH-PIASECKI Group is a large Polish private company operating on European metalworking markets since 1981.
Our primary Polish and international clients are companies of the following industries: agricultural industry, machine industry, metal industry, food industry, automotive industry, electrical industry, paper industry and energy industry.  We also deliver structures for industrial construction, road and bridge construction industry and external infrastructure.
---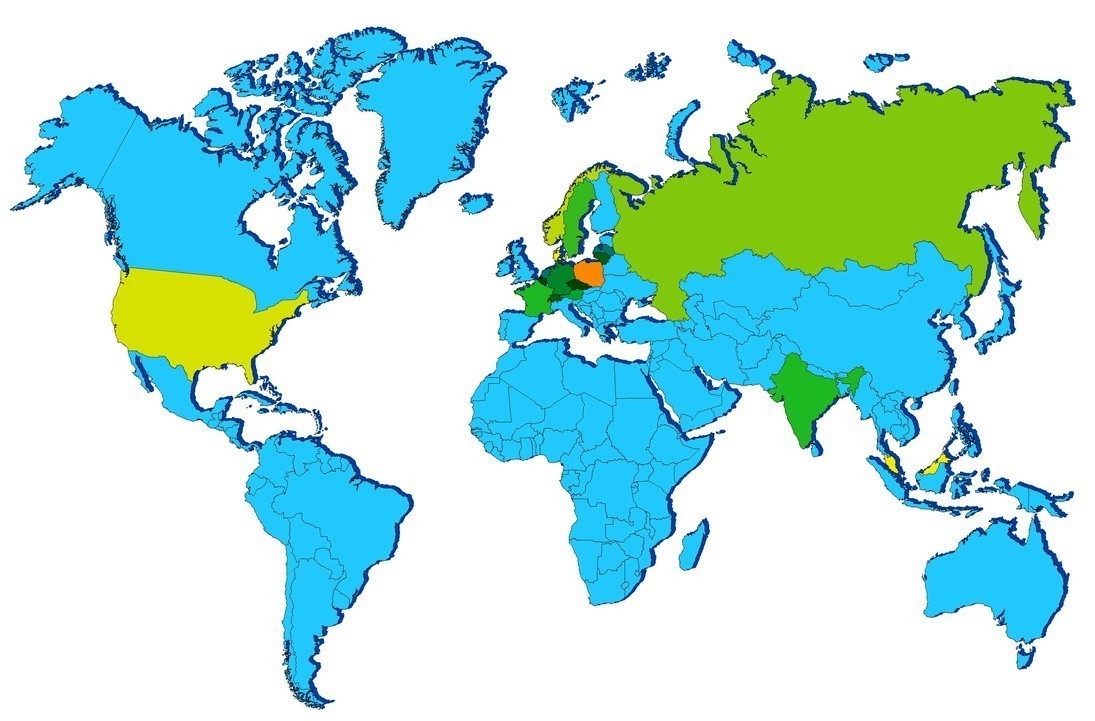 Today, the METALTECH-PIASECKI Group does business with companies from 16 countries in Europe, Asia and North America, which makes up approx. 62% of our overall turnover. The remaining 38% is made up by sales to Polish companies.
---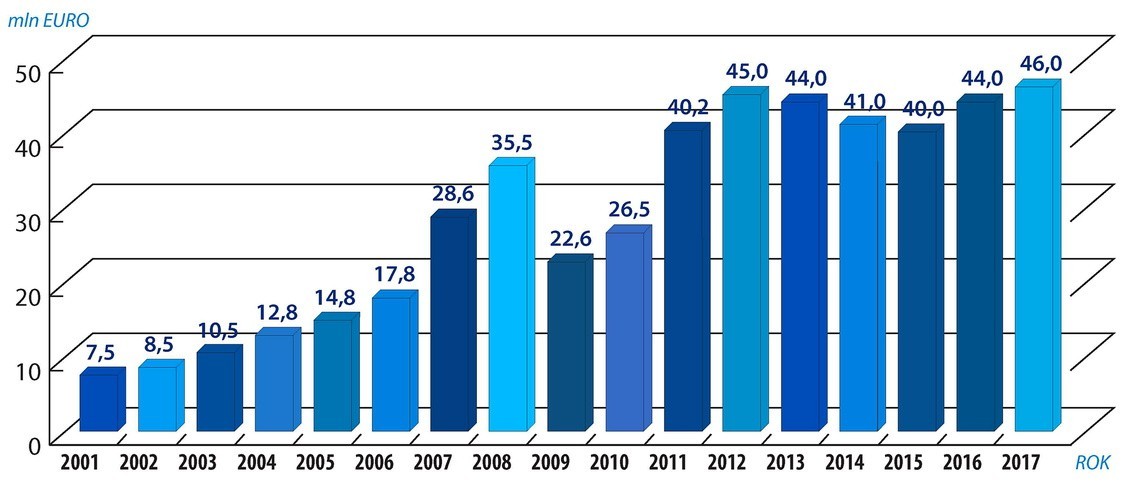 Our turnover (2017 – EUR 46 million) is quickly growing year after year, resulting in our good financial standing and capability of further investments.
---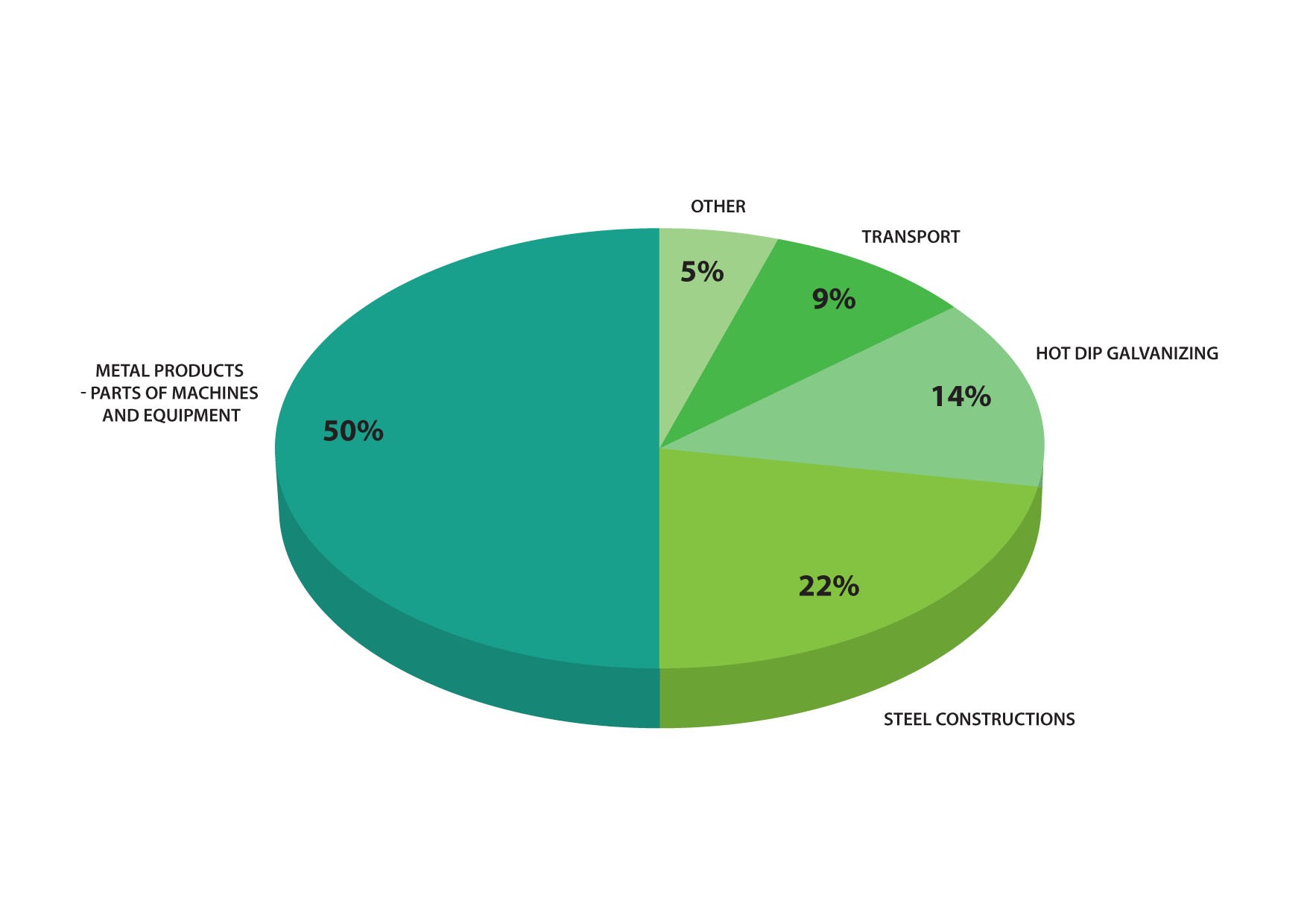 Metal products – parts of machinery and equipment make up over 50% of the products sold by the METALTECH-PIASECKI Group. The next item are steel structures (approx. 22%). The remaining portion of sales, i.e. twenty-something percent, is made up by various types of services.
---
Currently (2017), the METALTECH Group employs approx. 770 people, 80% of whom are workers directly or indirectly related to production.
---
The METALTECH-PIASECKI Group now has five plants located in Central Poland, in the Mazovia Province, of which:
three are located in Ciechanów (approx. 100 km to the north of Warsaw)
one is located in Czosnów (approx. 30 km away from Warsaw, near the Warsaw–Gdańsk route)
one is located in Płońsk (approx. 30 km away from Ciechanów in the direction of Warsaw)
Czosnów
        The Mechanical Plant in Czosnów, with an area of over 1200 m2, is also the registered office of the company.  This is the plant where METALTECH started producing simple metal parts (which would then gradually grow more and more complex) in accordance with client specifications.  Now, this plant produces individual products and products made in small batches. Owing to its technical equipment, the plant can perfectly support the operations of the Ciechanów plant.
Ciechanów
        The Mechanical Plant at ul. Niechodzka 13 in Ciechanów, with an area of over 6.50 ha, is located in an industrial district of the town. The plant occupies over 10,000 m2, including primary and auxiliary production buildings, workshops and warehouses. Paved storage yards and yards for the end products as well as a rail siding perfectly complement our company's potential. The Ciechanów Plant concentrates a significant portion of the potential of the METALTECH Group – it has a number of versatile, special-purpose CNC machinery for metalworking and welding of products and pieces of various size (owing to the overhead travelling cranes installed in the production buildings).
         The Hot-dip Galvanising Plant at ul. Mleczarska 22 is a second plant located in the same area. The galvanising plant uses cutting-edge, environmentally-friendly sewage-free method of corrosion protection of metal products, and it also has a state-of-the-art powder coating line to ensure excellent protection of our clients' products.
        The Steel Structure Fabrication Plant is located in another part of the industrial district of Ciechanów, i.e. at ul. Tysiąclecia 8. The plant has an area of 11,100 m2 and footprint of 9,500 m2 of production buildings.  The plant has a range of machinery designed to fabricate members of steel structures. The production buildings are equipped with overhead cranes with a capacity of 10 t. The primary machines are two Peddinghaus cutting, drilling and milling lines, a turbine shot blaster and a shot blasting chamber. Activities carried out at the plant also include wet painting of steel structures and other large-sized elements requiring such protection.
Płońsk
         The Mechanical Plant in Płońsk is located in the industrial area of the town. The total occupied area is over 14.3 ha, including the area of the main production building (19,200 m2) and office area (1,460 m2). The Płońsk plant has a range of specific CNC machinery and equipment, and it is capable of fabricating various types of products lighter than those manufactured at the Ciechanów plant. The plant also specialises in stainless steel products. The plant in Płońsk also has two lines for the powder coating of metal components.
The plant is located near the existing arterial roads, i.e. at the fork junction of two routes: Warsaw–Szczecin (Bydgoszcz) and Warsaw–Gdańsk, and near a railway line, which enables it to efficiently combine industrial production with distribution services. An additional benefit of this plant is the fact that Płońsk is close to the Modlin airport.
---
          We understand your diverse needs, and we can successfully face any challenge. Our company's cooperation with our partners is always aimed at finding the optimum solution. We care for every stage and detail of our business together. We provide an efficient, professional management team to ensure top-quality fabrication and service. Our quality will meet your expectations, and we can deliver the products to anywhere in Europe quickly and on time.
           To do this, we rely on the high awareness of our staff regarding the quality of our products and services and on procedures for continuous monitoring of the processes at working stations and in laboratories using state-of-the-art testing equipment. The high quality of our products and services has a long-standing reputation among our clients. We hope that you, too, will have a chance to learn the significance of QUALITY, COMPETENCE and EXPERIENCE.
We look forward to effective and efficient cooperation.
We are at your disposal.